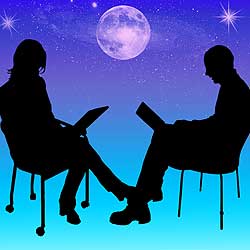 There's no formula for guaranteeing the success of a startup and each new venture comes with its own story and own personal ideas of how to make it work. Still, there are some commonalities that you can learn from and prepare to encounter before heading into the great unknown.
Here are seven simple and easy things to watch out for before and during the first few months of your startup's life, particularly if you're starting up without an investment or strategy partner.
1. The younger you are, the better
If you have an idea for a startup but are not inclined to take risks, it's tempting to convince yourself that working as an employee for a number of years is necessary to gain the experience you need to get your own venture going; which inevitably leads to an unnecessary (and sometimes permanent) delay in taking that important first step. If you've got what it takes to make a startup succeed, chances are you'll make it happen regardless of your level of experience; and by taking the leap and failing, you'll learn more far quicker than waiting it out in the comfort of someone else's company.
The younger you are and the earlier on in your career it is, the less you have to lose. Spending all of your money on a venture at 25 when you're unmarried and renting is a lot less stressful than doing it when you're 35 with two kids and a big, fat bond.
2. Avoid going it alone
Implementing the core idea of a technology startup can require a specialised set of skills. Running a business, on the other hand, requires an entirely different set of skills. To find one person with the broad range of talents required to create a successful startup is unlikely.
In addition, everyone has their weaknesses, so it is a good idea to balance these with another person's strengths. Start up with at least one other person; someone who you trust entirely; and that you feel compliments your skills and characteristics. It is also encouraging and more comforting to head into the unknown with someone trustworthy at your side – it makes taking the leap a little easier.
3. Working from home means you live at your office
IT is an industry well-suited to working from home. Often just a computer and a decent internet connection means you are good to go. The novelty of avoiding traffic, cutting out rent costs and being able to work flexi-time is attractive, however, be prepared for the lines to be blurred between home and work life.
If your desk is a short walk from (or even in) your bedroom and you're passionate about your business; you'll soon be spending pretty much every minute of your day working; and it starts to take discipline to find time to relax. This is probably a good thing though for your business, provided you're able to avoid burnout and you make the effort to see the sun once in a while.
4. Get your pricing right from the outset
At the outset it's tempting to sell your services/products at a price far lower than what they are worth in order to quickly and more easily gain market share. Bear in mind though, that once your prices are low and you've secured clients, it's not that easy to enforce an increase. Whether you're dealing with consumers or businesses, not many people will understand or agree to a sudden price increase. Rather, do some research into understanding pricing within the market beforehand and enter the market slightly below this. You may experience a slower uptake of clients; but in the long run you'll find yourself in a better financial position.
5. Don't underestimate word of mouth marketing
I never truly believed in word of mouth as an effective form of marketing business services until I witnessed it firsthand. The South African business community is fairly small, and you soon realise that within a single industry or career specialty that everyone pretty much knows everyone.
If you impress a couple of industry players with good work, you can be sure to receive at least a couple of calls or emails from potential clients who have caught wind of this. Rather than spending on PR and marketing, this can be a more cost-effective way for your business to gain momentum.
6. Know your tax basics
If you're starting out with little or no capital; minimising costs and maximising cash flow can make a big difference to prolonging the life of your startup. Minimising the tax you have to pay is one of the more straightforward ways to squeeze a little extra cash out of your business, and although you can consult with an accountant on making your business tax efficient, their services will cost you and they don't always have the right answers.
The SARS website has some easy to find and well-written resources on tax for small businesses. In particular, the Small Business Concessions (SBC) are worth taking note of, and structuring your business to ensure that you qualify for them can save you some notable cash.
7. Beware of the admin beast
Keeping on top of admin is vital to the success of a startup. Invoicing, budgeting, banking, tax, meetings, emails etc end up being incredibly time consuming. If your business is starting to thrive, you may find yourself spending more than half of most days attending to admin. This eats away at your productivity; and so you either need to have someone that you can trust to assist you with the admin, or be prepared to take it on yourself and be in a strong enough financial position to take on skilled employees.
Comments
Topics for this article