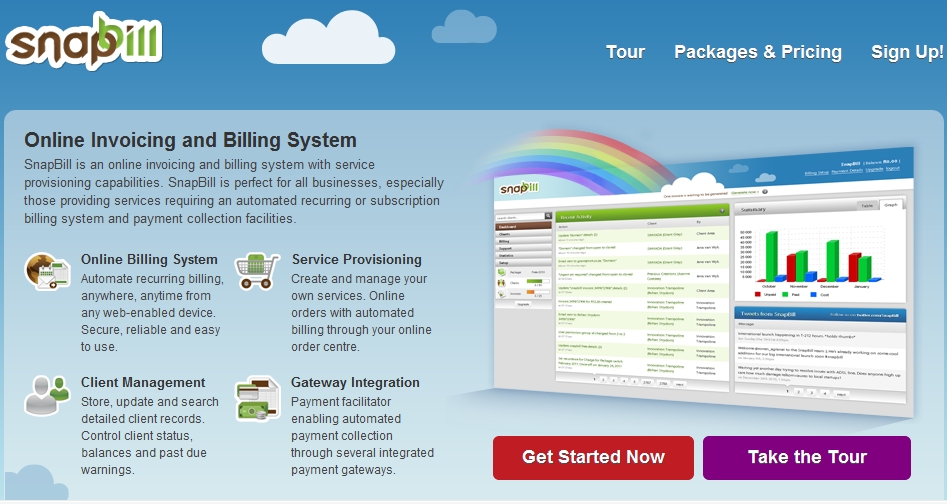 SnapBill, a South African startup specialising in online invoicing and billing systems, launched out of beta on Tuesday to a global audience.
The company facilitates online billing systems for businesses requiring automated recurring or subscription billing and payment collection. Its international competitors include the well-known Freshbooks, Invoicera, BlinkSale, BallPark, Invoice Machine — and to some extent services like Chargify, Recurly, Spreedly and CheddarGetter.
The self-funded venture, developed by entrepreneurs Josh Yudaken and Jaco van Wyk using the profits from their web hosting company Lusion Technologies, claims to have acquired "over 1 000 active South African SME and enterprise users, some billing over 20 000 clients and R100-million per month".
"We have been working on SnapBill with a private South African beta version for the last 10 months and have decided it is time to open our doors to the rest of the world." says Josh Yudaken, SnapBill co-founder. "In the months since its South African launch, SnapBill has evolved into a fully featured, robust system, capable of handling anything our users can throw at it. Thorough user testing, detailed debugging, focused feature refinement and additional Southern African trials have shaped SnapBill into a system that is truly ready to take on the global market."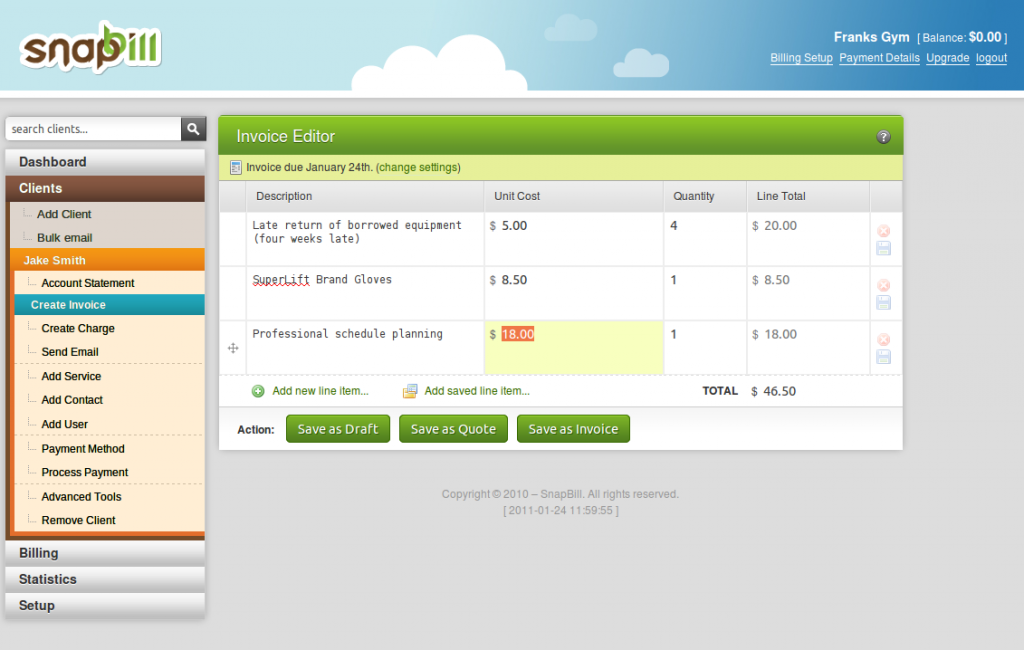 The service can be used by small to medium-sized businesses as well as enterprise-level clients. There is also a free package to help users get started, together with a customised enterprise integration offered for business with more than 500 clients.
The company says it offers "a comprehensive range of standard invoicing and client management features, but our main selling point is our flexible handling of services. We allow our users to add their own services to the system. We then generate branded signup forms for their clients, automatically bill their clients monthly via their own payment gateway and handle client suspensions for non-payment."
The startup offers a free trial for users with five or fewer clients. There are 3 paid packages, a 'startup' package priced at R50 for a single user with 50 clients, a 'premium' at R350 for 80 users with 500 clients and the 'enterprise' at R450 for 80 or more users with an unlimited amount of clients.
SnapBill says it differentiates itself from many of its international competitors by offering recurring and subscription invoicing as well as client management, but also allows users to sell their services online.
The international launch enables users from across the globe to sign up and utilise the SnapBill system. It supports all global currencies and, although only currently available in English, the founders say "translated versions" will be launched according to demand.
Comments
Related Articles on the Web
Topics for this article