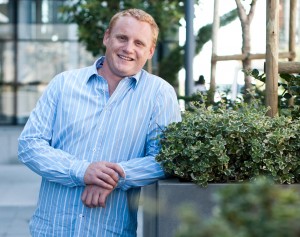 Rob Stokes is an entrepreneurial successes heading a multi-national agency, Quirk eMarketing. His company delivers marketing solutions for businesses and brands that seek to engage with connected audiences.
Quirk has grown from a one man agency working out of Rob's home to an international business with headquarters in Cape Town, Johannesburg and London. In just under a decade there are now over 80 "quirkstars" across the 3 offices, with the main production studio located in Cape Town.
Through campaigns, platforms and software applications, Quirk has gained international recognition. Memeburn sat down with Rob, who is also chairman of the Silicon Cape Initiative, for six tips that will get your startup to the level of success he has achieved.
Think about how fast you could possibly get to the market and then get there faster. The sooner you start interacting with customers/users the better. You have got to find the balance. If you go in without an honest approach saying you have best product when you don't, that's not wise.

However, if you go and say "we still have a long way to go and we would like feedback", participants are happy to work collaboratively with you. Rather get it going before you get it right. In line with that, be customer-driven, don't guess what features/services they want, get them to tell you.

Cash is king — people don't get how big a deal this is. Obsess over it. Make sure you have a good cash flow overcast. Ensure you know where the cash is and where it's coming from. Make absolutely certain you are constantly refining the processes. When you reach that point, make it as accurate as you can be. Even a profitable business can run out cash.
Budgets are important — as our Chairman likes to say, without them it's like driving down the highway looking in the rear view mirror.
Talent is everything — Without incredible people, your business will be mediocre. Hire giants and people who challenge you. When it comes to finding people, the burden is on you, the entrepreneur, to create an organisation that attracts great people.

An example is Quirk: I've got Justin Spratt sitting next to me and we had to create an organisation that he was attracted to. As for sorting good potential team members from bad, sometimes it's a gut decision. In conjunction with this, culture eats strategy for breakfast, so lay the foundations on building a solid team without relying solely on strategy.

Have an internship – the industry needs them and they are a great source of talent to grow into your business.
Equity is your life, hold on to it dearly. When you do have to sell, remember you can only sell equity once. Make sure it goes to the right place. That said, share the wealth. Choose your partners very wisely; better to have a smaller piece of a bigger, stronger, more successful pie.
According to Stokes, a successful startup requires energy and passion so make sure you're having fun. "For me work is more fun than fun. If you're not having a good time, make a change."
Comments
Topics for this article