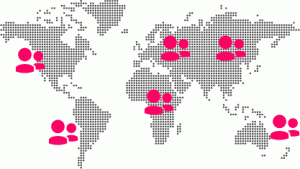 By far the biggest contender to the online revenue stream for advertising would be the Pay-per-click model, largely dominated by Google's famed contextual advertising network: AdSense. Companies love it because it is a risk-free way of advertising, but many traditional online publishers are weary because it generally pulls in significantly less revenue than traditional advertising. But one thing for sure: It has revolutionised the online, and even the offline, advertising model for good.
So if you were considering a business in this sphere, you would be crazy to compete with the mighty Google. Right? Not so for one ambitious startup. Enter Ad Dynamo — a small contextual advertising marketplace with global ambitions. Launched in March 2009, the advertising venture has been making huge strides, offering both mobile and web-based advertising and supports publishing and advertising in any country, worldwide.
"Ad Dynamo allows advertisers and publishers of all sizes to participate in a fluid advertising environment", says CEO Sean Riley, "We have selected a very ambitious sector to compete in.  It's a high risk / high reward venture but we seem to be pulling it off.  Fortunately the business generates revenue and this revenue has continued to grow consistently since the launch."
No stranger to attracting world-wide attention, Riley's 2008 David-vs-Goliath battle against Google South Africa for unfair competition saw the parties reach an out-of-court agreement after Riley's e-marketing company Entelligence filed a complaint against the internet giant for abusing its dominance and flouting the Competition Act.
With it's operations office in Cape Town, HQ in London, offices in The Netherlands, Poland and Spain, Ad Dynamo's first round of venture capital was via Invenfin, the Remgro Group's investment arm – chaired by South African billionaire Johan Rupert. Earlier this year, Ad Dynamo announced a second round of VC funding, again via Invenfin, and while Riley refused to disclose the funding amount, Memeburn sources have inside information that the investment is in the R15-million region.
Ad Dynamo is founded by the close-knit team of uber geeks: Founder and director Sean Riley (CEO), Wayne Wilson (COO) and Clive Muntro (CTO). The idea behind the formation of Ad Dynamo stems from a lack of choice within the current ad-placement market coupled with the trio's tech proficiency: "We had seen some noble attempts at creating ad networks fail; we felt that the marketplace need choice, and our team of founders were always strong on tech, so we built it," Riley explains.
Considering that AdSense has completely over-saturated the ad placement market, Ad Dynamo is a welcome difference: "It ads choice to a sector with very little.  We're not necessarily a substitute to Google AdWords but we're certainly a good addition to complement existing activities.  Ultimately we'd like to be a complete substitute though!" Riley boldly continues.
By identifying key international markets, the startup has shown it can compete with the big dogs. Ad Dynamo are in the process of opening fourteen international offices within the next eight months which includes a mix of emerging and developing markets such as Nigeria, Kenya, Egypt, Columbia, Mexico, Australia and Brazil and many other African territories, further expanding its core growth strategy. Ad Dynamo already operates globally in multiple currencies but are looking to establish a physical presence in each of these countries. In an exclusive post on Bandwidth blog, Riley mentions some of the milestones. A big achievement for Ad Dynamo last year was becoming the first internationally certified Microsoft vendor to stream rich media interactive Silverlight ads, such as its Mass Effect 2 ad, which was served a record 28 million times on MSN.co.uk.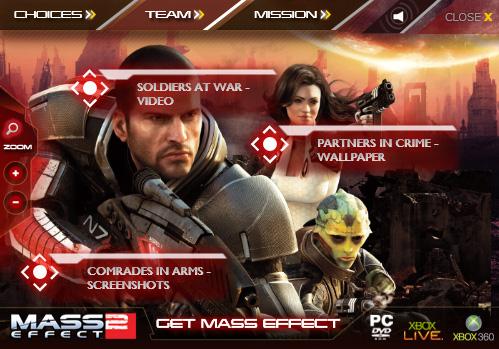 The company's products include the Ad Dynamo Content Network — its Contextual Advertising Network, Ad Dynamo Plus — its Premium Display Sales House and Ad Dynamo Mobile — its Contextual Mobile Network. With around 6,600 publishers and 1,500 advertisers, there's no denying Ad Dynamo's early success.
Ad Dynamo may not be AdSense but certainly is making an impression. Described as a transparent network, connecting advertisers with publishers that interact directly with them, a unique approach to the traditional method which is often the subject of malicious abuse (as in the case of spam blogs, page scrapers and trojans). The overall client to publisher experience is thus greatly enhanced and results in the optimal performance in placement of your ads.
To conclude, Riley sums up Ad Dynamo's vision for the future which involves being: "The global leader in contextual advertising. Hopefully working closely with all the large international publishers that complain that Google will eat their lunch one day, but are currently still using Google."
Comments
Related Articles on the Web
Topics for this article