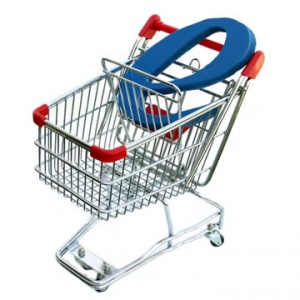 There has been considerable growth in the eCommerce development sector in the first quarter of 2011 with regard to freelance projects. This is according to the latest quarterly report from DoNanza, the Israeli-based search engine which aggregates information from freelance sites such as elance, odesk and others on related online projects.
The quarterly report, which is released on Monday 9 May, focuses on eCommerce freelance jobs and required skills. The data was gathered from more than 150 000 projects on hundreds of marketplaces and sites from all across the web.
The report shows a 27% increase in the total number of eCommerce freelance projects, and rivalry between small and medium business eCommerce platforms seems to be on the rise.
"In the Freelance world, most projects are for the Small and Mid-Sized Segment, where we've seen significant growth in demand" said Liran Kotzer, DoNanza's CEO.
Key findings from the DoNanza report include:
The top eCommerce platforms by number of freelance projects

In the lead are online store management platforms Magento, with 43% of freelance projects and osCommerce is a distant number two with a 20% share.

"Based on our online freelance project data, both Magento and osCommerce lead the market due to being php-based, and increasingly, their open environment. When there are many third party developer solutions, projects are simpler since they can address most customer requirements without a need to develop elements from scratch", said Kotzer.

eCommerce developer demand keeps growing

"During the last year, we've seen project demand expanding from US-based projects to Europe and Japan. In Europe, the United Kingdom has the most eCommerce projects and Germany has the highest growth rate for eCommerce projects", Kotzer said.

According to DoNanza, eCommerce site builder -Volusion – has the highest growth rates in comparison to the previous quarter at 70%. Prestashop and Virtuemart also experienced high growth rates, at 53% and 41%.

X-cart professionals are the highest earners per project

"Magneto project budgets are stable, growing by 12% as the market seems to meet demand for Magento development. On the other hand, X-cart project budgets have doubled, as apparently there are less X-cart developers than required. We see more X-cart demand than available experts", said Kotzer.
According to the DoNanza report, iPhone app development projects are 33% higher than Android, keeping its rank on the most requested skills list, while Android development moved down three ranks. However, according to project budgets, iPhone projects came in at US$1490 for the average projects with Android projects at US$1910. iPad projects dropped by seven places in the list, compared to the fourth quarter of 2010.
Top required skills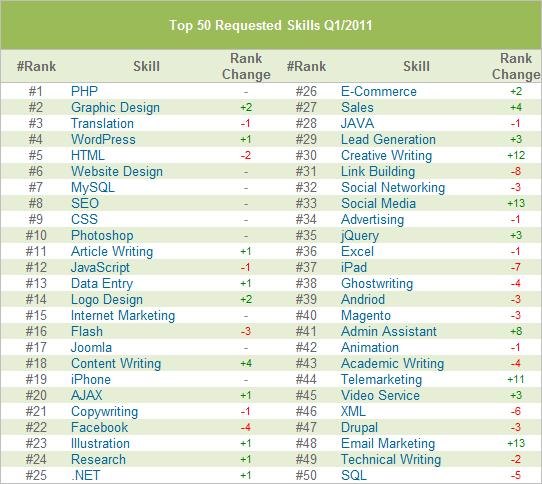 Comments
Related Articles on the Web
Topics for this article