Contributors A-Z | Top contributors | Edit profile
Georgia Christian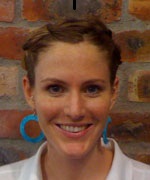 Georgia Christian is a digital marketing specialist at web development, design and digital marketing company Lima Bean. You can follow them on Twitter @limabeansa.
Website:
http://www.mailblaze.co.za
Email:
georgia@mailblaze.co.za
Recent Posts
By now, unless you've been spending the vast majority of your time hankering around the Gobi Desert, sans internet, you'll have noticed the abundance of ecommerce sites that have sprung up, especially in emerging market regions. There's no disputing it, ecommerce is a booming industry, and if the latest stats are anything to go by, we can assume that it's going to develop into even bigger and better things over the next few years. An interesting success story around ecommerce is ...