Contributors A-Z | Top contributors | Edit profile
Shawn Graaff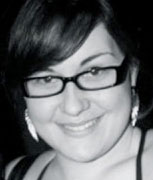 From the depths of classics libraries and American academia - Shawn Graaff is a South African based Digital Strategist that works in Digital Management, Information Architecture, Social Media and Search Marketing with a special interest in Mobile for Africa and a self-admitted details fanatic. At MiX Telematics International, Shawn's passion for mobile development and all things digital make her perfectly suited to be in the ICT community here in South Africa and abroad. Formally educated in Philosophy and Religious History with post-graduate work in Art History and Fine Arts & Archival Collections Management, Shawn brings unique experience to the African tech space and is regularly involved in local events for the South African online community and contributes to entrepreneurial growth for local start-ups. An avid environmentalist with involvement in local Renewable Energy, Shawn and her husband are often at their Nature Conservancy in the rural Western Cape where they are currently working to re-indigenize fynbos and to set a consumer friendly standard of sustainable living.
Website:
http://www.mixtelematics.com
Recent Posts
Looking to log-off but stay connected this holiday season? Whether you're going to be travelling locally or abroad, working from home, or having a "Staycation" we've got four ways for you to make your time out of the office seem as if you haven't missed a beat. As much as we love to deny it, today's generation of online professionals are workaholics. We wake up and check our emails over our morning coffee, we monitor our projects on our lunch break, ...