Contributors A-Z | Top contributors | Edit profile
Wikus Engelbrecht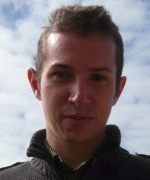 Wikus Engelbrecht is a writer, journalist and digital poet at GraphicMail, an international email and mobile marketing service provider. His professional career in language and media has spanned the film, print advertising, magazine publishing, food theater and online content industries since 2003.
Website:
http://www.graphicmail.co.za/
Recent Posts
There's been a recent surge in complaints about the South African iteration of Groupon, with many customers getting vocal about undelivered products, not receiving refunds as promised and even about difficulties in opting out of their mailing list. Complaints are flooding in on consumer websites such as HelloPeter, most of which typically relate to users not receiving goods paid for, refunds that never get processed, poor after-sales service and spamming by the group-buying giant. One HelloPeter user said that he keeps ...